San Francisco leads the pack in candy-corn-doling cities. Is your hometown on the list?
Pumpkins, haunted houses and costumed kiddos can only mean one thing – it's time for Halloween!
Every year, Zillow's team of economists crunches the numbers to find the best cities for little ghosts and ghouls to score the best candy. These cities are based on places where home values are high, there are plenty of kids under 10, and where homes are close together, meaning less walking while you're going door-to-door. After sliding to third place last year, San Francisco reclaimed its title as the #1 city for trick-or-treating, followed by San Jose and Philadelphia, which was last year's top city. This year's newcomers to the list are Long Beach, Calif., El Paso, Texas, and Mesa, Ariz.
Check out the complete Trick-or-Treat Index, and the top neighborhoods in each city, below.
Happy Halloween!
Top Cities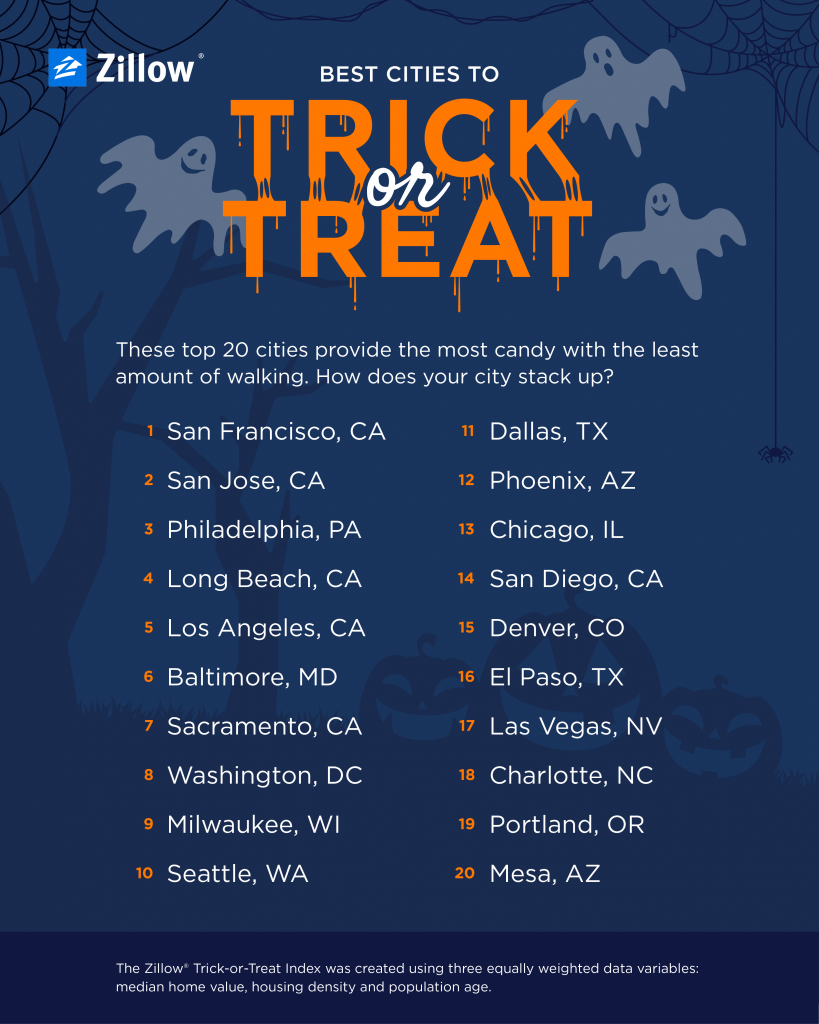 Neighborhood Rankings

Methodology
To calculate the Trick-or-Treat Index, Zillow uses the Zillow Home Value Index, single-family home density, and the share of the population under 10 years old in cities with a population of at least 500,000. This data is combined to reveal the cities where trick-or-treaters can get the best candy in the least amount of time.